fineish jewellery
Fineish jewel rings – iron, 18K yellow gold
Pretty Ornamented Heirloom ring – iron, lapis, 18 karat gold
Claddagh ring – iron, glass enamel
Horsesgoe ring – iron, silver
Fineish Jewel ring – iron, peridot, 18K gold
Grab Gold ring – iron, 18 karat fold
Infinity ring – iron, electrum
Infinity ring, iron, silver
Rosone Pendant – iron, 18K gold, diamond. The diamond is 0.8 carat (6 mm in diameter) The diameter of the pendant is approx 29 mm, it weights 15.9 gramms. It is a custom order for a dear friend. "Rosone" is the Italian name for "rose window".
Bocchino e Soffocone ring – iron, silver, 18 K gold
Cocktail ring – steel, silver, copper
Cocktail ring in progress – steel, silver, copper
Buckle ring – iron, silver – because I am excited about cliches and common places. Fineish jewellery series
The buckle ring came in fashion in the a Victorian and Edwardian times to symbolize strength, fidelity, eternity and staff like that. It gained international success in fine jewellery, peasant jewellery, commercial and trash jewellery.
Heart ring – silver, lead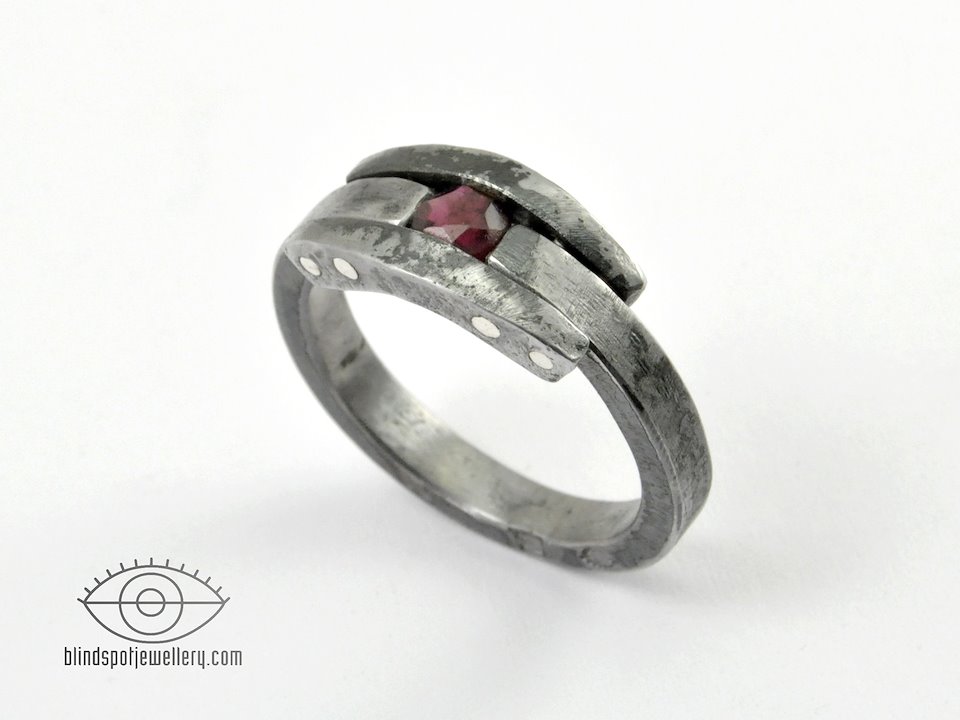 Ring - iron, garnet, silver(rivets).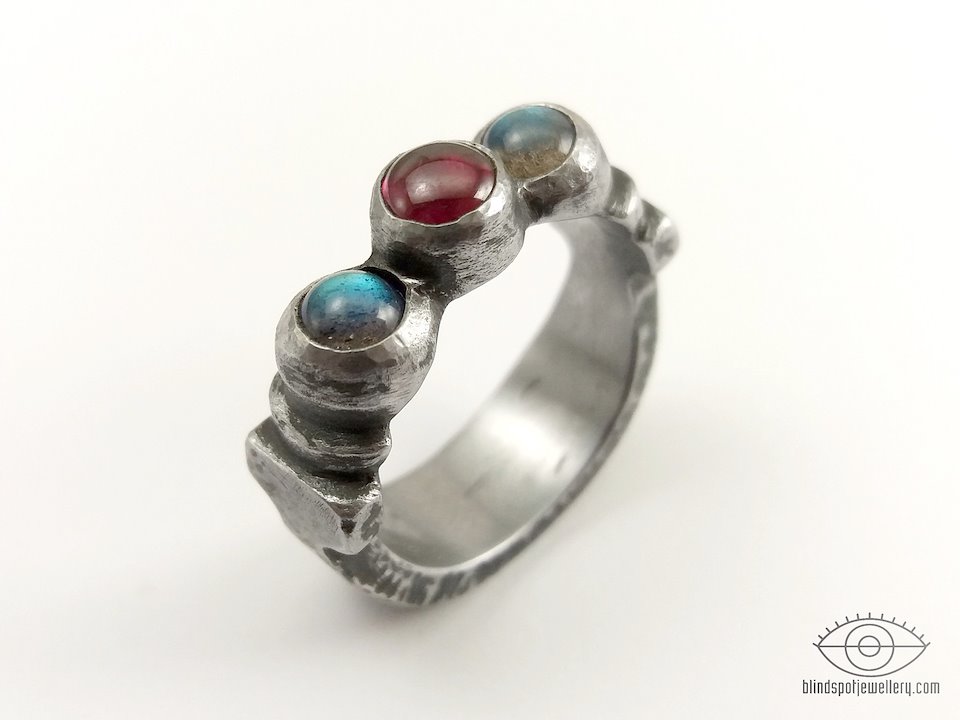 Trinity ring - iron, labradorite, garnet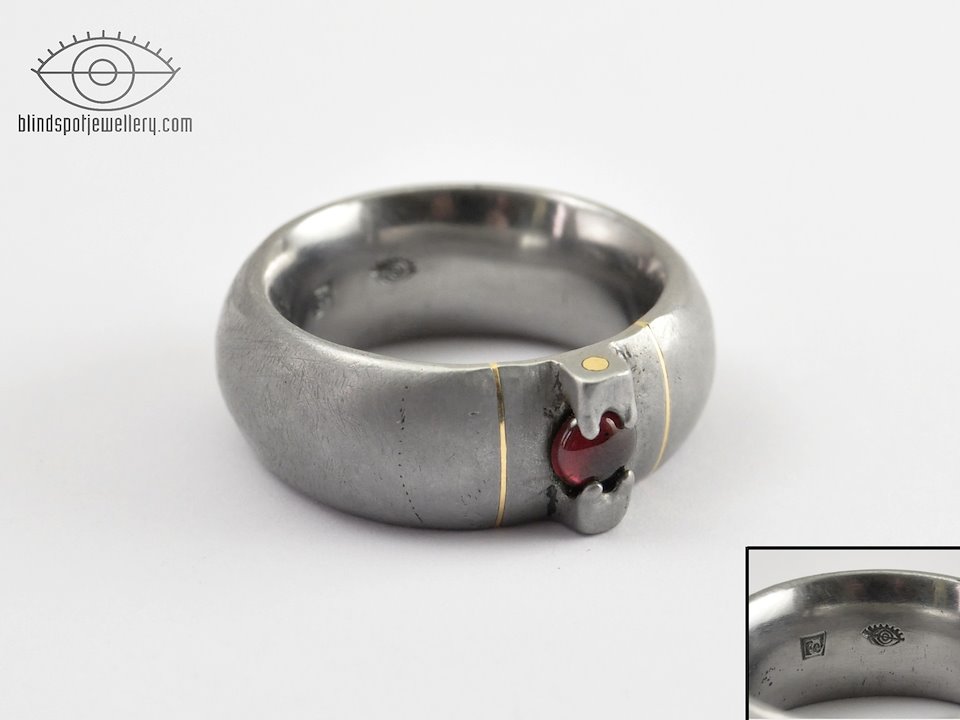 Bold ring - iron, 18 karat gold, garnet