marketing
VALENTINE'S DAY is coming! Surprise your wife/husband, girl/boyfriend or your fuck buddy with a unique piece of Blind Spot jewel! Sure she/he/they deserve(s) it and will appreciate it!
.. later on, some of the marketing guys made us aware of an other key stimulus we couldn't ignore.
Keep moving with Blind Spot Jewellery! – All around the world
Boredom? What's that? Feel the whoosh with Blind Spot jewels.
As I entered the Blind Spot Corporation's building I noticed that the entrance is full of paper garlands and baloons. On a banner I red: "Boss of the year: János" an other says "Thank you!! -the employees". The porter looked at me with a big smile, then at the front door, where all my employees came towards me, singing and dancing. They said they voted me to be the chairman of 2015 and we have to celebrate. I was so touched and embarrassed I could hardly talk. Thank you so much for this crazy, unforgottable party time, I think all of us have had a lot of fun! It meant a lot to me!
the Blind Spot Corporation wishes you a happy easter
Picture your partner's face as she will open the christmas pack and her JOYFUL excitement turns to SORROW disappointment. She still loves you so she might not tell you her thoughts: "instead of this poxy rubbish I really hoped to have a beautiful Blind Spot jewel FROM HIM :(((". While she tries to mask her bitterness, the dinner burns in the oven and your child -feeling the tension- begins to cry. Of course you don't want this, do you? We are still in time!
Blind Spot JJ. Corporation, head office
mille e tre.. enjoy the abundant life and the Blind Spot life-style feeling which comes with it! Purchase your jewel now or soon.
SEASONAL JOB VACANCY!: the Blind Spot Jewellery Corporation is seeking for the following candidates:
customer
'No need to be dynamic, energic or self motivated. Any age and gender are welcome. However we require high flexibility about deadlines.
Please register your application in private mail!
Today a bunch of jolly good people came to see me! They seemed to be wealthy and they gathered together in Campo Ligure just to see my cool jewellery. One of them introduced herself as Isabella d'Este, an other said he is Gaius Maecenas – and his friend claimed to be Medici. I don't remember his first name, neighter the name of the other two ladies. You know how it is when you introduce yourself in a bigger company.. I had a fancy for the girl in the weird helmet but she just kept reading my books. All of them declared that they won't leave the village untill they don't buy a good handful of fresh contemporary jewellery from my stock. So I offered some beer and we have had a lot of fun.
Tha Bank of Blind Spot has been busy lately. With my assistant we minted a whole lot of money. The value of the coins are backed by certain drinks of the local pubs. Feel free to invest in Spúr coins and trust the bank!
DID YOU KNOW?
That: At the Blind Spot Jewellery Corporation we spend endless time on continuous experimenting to figure out and to realise the most CUTTING EDGE designs. Therefore, we fuck up more pieces than the amount we offer in the shops.
That: Each of our workers have spent about a month from THEIR LIFE looking for tiny cabochons or silver findings accidentally dropped on the floor under the bench. There must be enough gems and precious metal to replace the whole British Crown Jewellery.
That: Some of our best designers have spent weeks from their life staring blank at a white paper, pencil in the hand, without having ANY useful idea. They got snow blindness by gawking at the empty papers day after day.
That: We feel OBLIGATED to ensure a safe, comfortable and joyful life for our employees, good food, good wine, some pocket money if they wanna go to the town every so often etc
That: We give LIFE TIME GARANTEE with each jewel – meaning the lifetime of the Chairman. :It is your very interest to keep me going for as long as possible.
—You need to understand that we have to build these factors into our final prices. THANK YOU for that!
Blind Spot Jewellery: It is not antique, it is not futuristic: watch out, it is present, right next to you.
..I know there was no PROMOTION.. hehh! If you find my products too expensive, just think that I practickly fuck up more than I finish. I know it doesn't count a lot when you want to show off your brand new Blind Spot Jewels on a party. BUT: listento my offer!: With each purchased piece (only now) I give you 5 (five) TOTALLY FUCKED UP PIECES! So when you go out, you can sport them saying: "can you see this fancy ring? Ya know it was a fortune.. Partly because the crative artist has fucked up all of these others (here you can jingle proud the scrap), partly because the artist was so fed up with this particular design he said it's one of a fuck'n kind, OK??" Of course they will envy you but please, when you handle my business card to them, enhance: "fed up, he said never again, choose other"
QUALITY, IDEA, DILIGENCE at the Blind Spot Jewellery Corporation!
So far our shares are going well on the stock exchange but we plan to hit that next level shit. In this atmosphere we have no experiance, so we had to hire a business-expert coach. He said we got to "mint" our brand right into the "fashion life". We agreed: "That's the point!". According to his well established oppinion to do this we need catchwords. We called up our PR boy from downstairs and he came up with these: "QUALITY, IDEA, DILIGENCE" (he added "TRUST" as an additional word if one of the previous ones is not good enough). The business-expert coach said these will do it.
It feels like someone out there right now is hesitating if she/he should buy a Blind Spot Jewel or not. I can almost feel her sweaty, trembling finger on the mouse as the cursor is on the "purchase" button. If I focus properly I can sense that it's not even an ordinary piece but one of those high end ones, the expensive staff. Let me give you an advice my unbeknown friend, let me help: You would make me so happy by pressing your index finger down (what a little effort) and I tell you more: By doing so you would encourage me to make more and more high end pieces!
As I enter the company building this morning, I see nobody in there. Nobody at all! Finally I decided to switch on the radio. I learn from the news that the streets of Rome are full of demonstrators, the traffic is blocked and there are police troops everywhere. The riporter is coughing from the tear gas but I can hear what he says: Jewellers protest against CUSTOM ORDERS, they claim they have had enough and can't support it anymore. They want to spend their time on creative work instead. Nobody expected such a turn out from this problem but it seems that there is no way back, cobblers, tailors and potters joined to the angry crowd..
According to fact-finding journalists the riot was triggered by a customer's letter: " Dear Jeweller, I have been following your work for many years and always admired it. Now I am ready to pay .x. dollars to keep you away from your activity so you will make something else that has nothing to do with your style. I have ready plans in my mind, as you see on the attached sketch. …"
buy hot jewellery from Blind Spot!
Inspiration comes pretty much from everywhere but nothing is SO inspiring like a lovely sale! BE MY MUSE!!
WANNABE COWBOY belt jewel (iron, brass). I have to admit that I am a cowboy wannabe myself, I am just too shy to show it off in public. Though at home I dress like Lee Van Cleef and I hide a knife in my boots just in case, especially while I am streaming on spaghetti western movies. However I keep my wannabe attitude when I go to a party and being embarrassed, I don't know where to put my hands since my pockets are tight-cut and it is not allowed to smoke inside. Not a problem anymore for us, wanabees! :) Blind Spot Jewellery introduces the ideal public outfit accessory! You can hang your motorbike keys on the ring and hey! – you can casually hold your hand on the thumb balcony! When you feel more relaxed or when you want to make sure you don't knock off beers from the table – you just fold it down. That's it! Have fun!
As I promised, around the All Saint's Day I raised the price of this skull ring due to it's topicality – by almost 10%! If you buy it now for 180.99 dollars, you will have a MORE VALUABLE piece. Do not miss this occasion before I DISCOUNT it back to the original price!
..then we went back to the bar for further pints and brain storming. According to stats, human babies are 67.44% less cute than kittens (based on research) but they are still eyecatching.
Happy International Women's Day! – Auguri per la festa internazionale della donna! – Boldog nemzetközi nőnapot!
Each person who registers for my class at Pratt Fine Arts Center in Seattle, will be favoured with an UNFALSIFIABLE pewter Blind Spot bulla AND a certification! Hurry up, you don't want to miss this occasion: to blame yourself too late, to torment your guilty soul, to gnaw your sore heart, to be ashamed for the envy towards those who will PROUDLY own these relics, who will benefit the EDIFICATION and the SWEET MEMORIES of this event!
Happy New Year! 2016 calendar is available in colourful print! Only 20 dollars, including the free shipping! Order your copy now, make your year better!
Free shipping! I just learnt that free sipping helps to sell. But at the local post office I have been told that it is a false INFORMATION :( Because without paying for the delivery it actually won't even leave my village! :O I was very disappointed…Nevertheless I figured out the solution: I give you FREE shipping but I charge the fee in the item's price! :) You still have TWO OPTIONS: If you would like totally free shipping, you can still buy, but the jewellery will stay here, at a SAFE PLACE in my home. If you are ok to pay more for the piece, it will cross any oceans FOR YOU! :)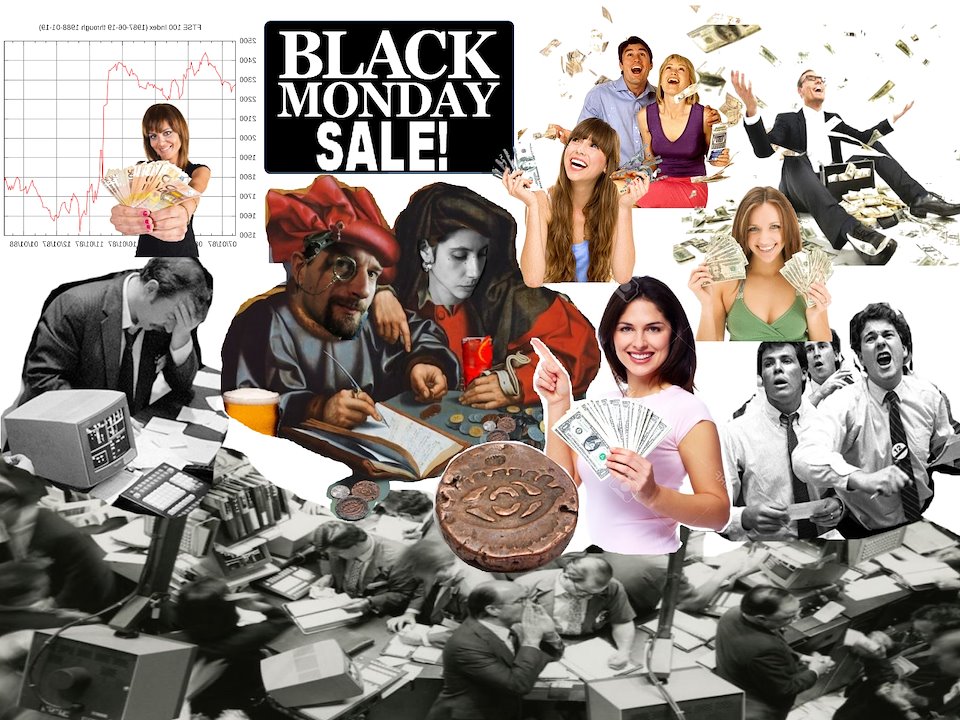 Since I have missed to make a Black Friday promotion, with my marketing department we decided to make it up with a BLACK MONDAY SALE!! If you purchase above 200 dollars, we give you a 3 Spúr coin, minted by the Blind Spot Jewellery corporation! You can spend it any time in the shop, and at the moment it worth more than 69 dollars! Don't miss to go for it before Tuesday (2th of December)!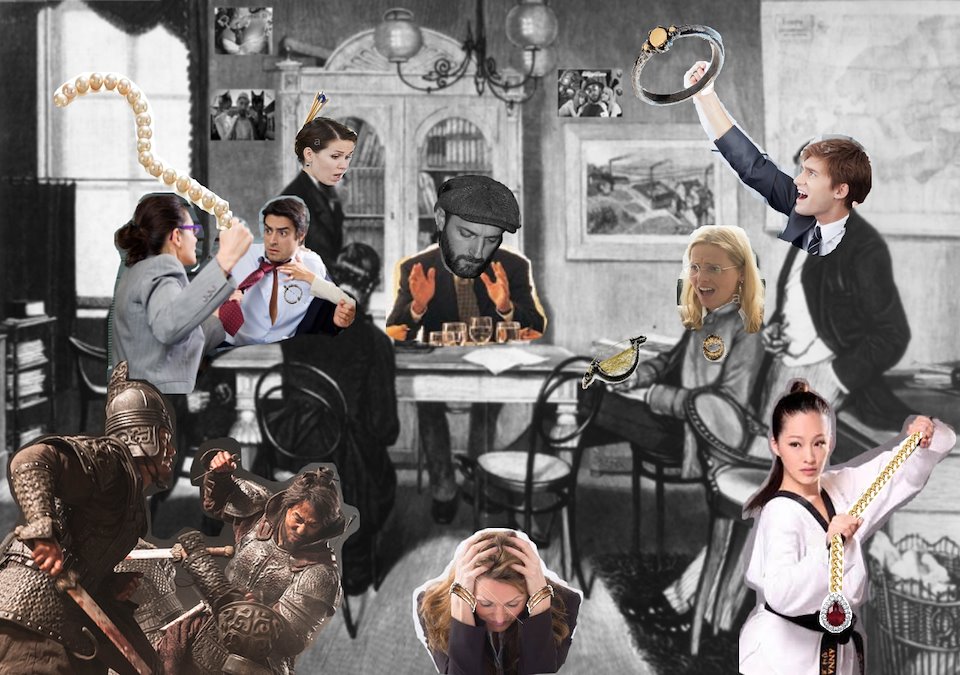 We are sad to report that lately inside the Blind Spot Jewellery Corporation there are some serious conflicts. We hope from the bottom of our heart that it will settle and we can go on again. Without unveiling some rather nasty and rude personal arguments we would like to inform you briefly about the core of the problem: Within our company a "Brooch Lobby" emerged and they are in hateful fight with the "Necklace Lobby" and some other groups that all oppose our trade union group. In the same time – and this is the most worrying conflict – the Creative Department has suspended any communication with the "Production Management". Please tell me that this will be over and we don't have to sell the whole Corporation to Brail, Bulgari, Tiffany or to some other poxy organisation.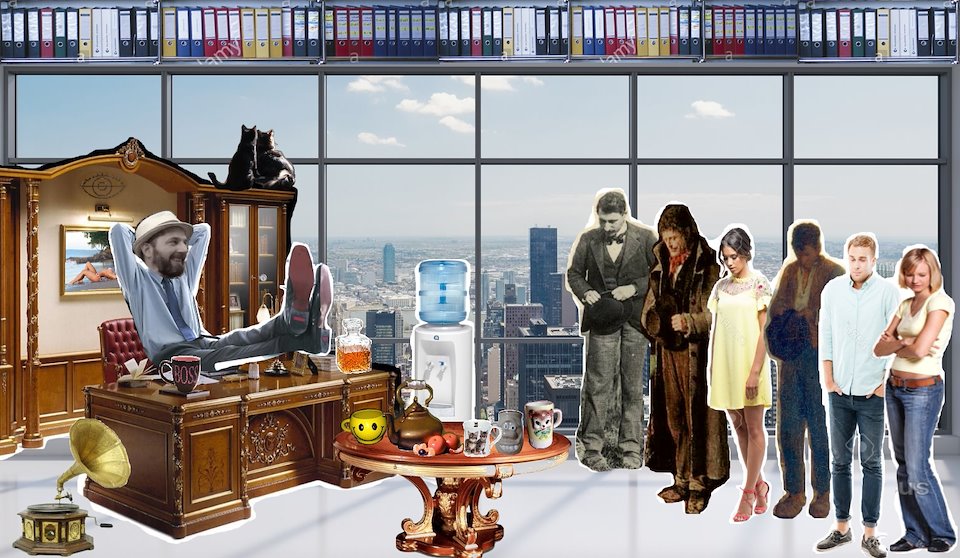 Today morning I called into my office some of my latest employees to ask them about their first impressions at the Blind Spot Jewellery Corporation. I made a little order on the desk, put the kettle on – as I wanted to create a relaxing atmosphere. When they arrived they stood in a row along the wall, wringing their hands and I already knew that my position, -legs on the desk- was truly mistaken. To break the embarrassing silence suddenly I shouted: "the water is boiling!!" Some of them dropped their hats in their affright and only get a bit relaxed when they saw me preparing tea in all the 7 mugs. As we begun to sip our tea I came up with the point: "How do you guys feel at the company, are you happy, ehh, enjoying the work?" They said "yes,yes, and it's good here, the creativity and such.." .. "How about a little rum in that tea?" I winked. They were not so into it but to encourage them, I poured some for myself. We passed an hour like this without any proper, honest answers to my questions, until I got so fuckn' rolling drunk they did not really care. Actually they started to talk inbetween them about very low salary, questionable working conditions, the labour union, luncheon vouchers, and the continuous pain in the ass. Well, as far as I remember.
yeah, it's always like this, gruesome, istn't it? One of my overtiming polisher girls woke me up in the evening when there was nobody else in the building apart of us and the porter.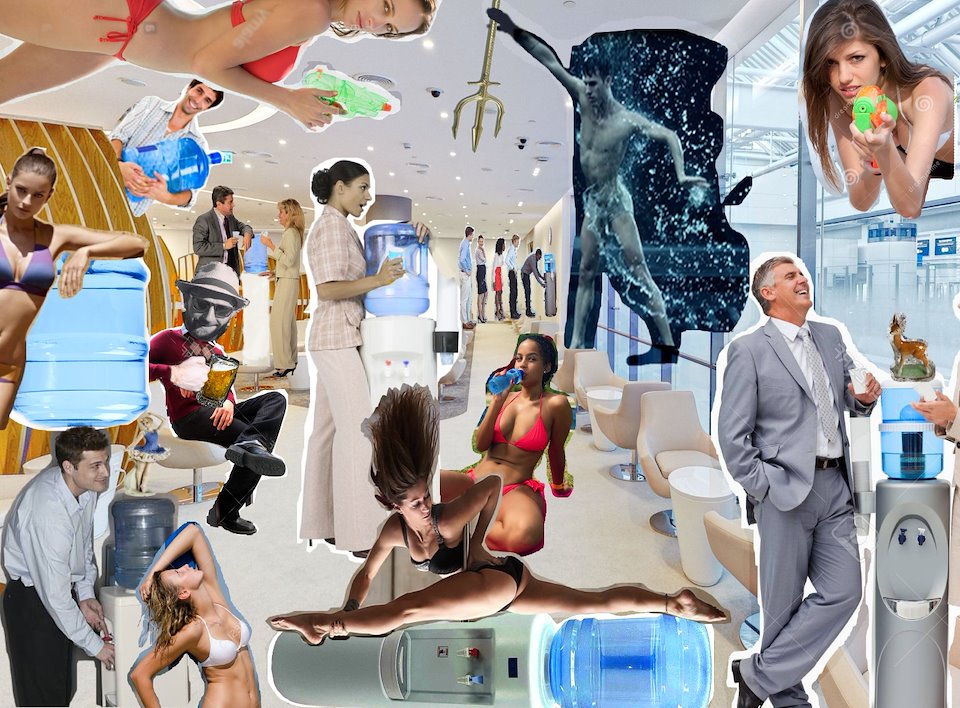 After the embarrassing day with my newbie employees in my office I understood that I ought to take better care of them. I have congregated a meeting at the main hall and I pointed out that even though they have low salary, they won't have pension and the working conditions are as they are… ( we are on the same ship, etc, etc..) BUT ..Did anybody notice that we have put FREE "Electric Water Cooler Stand Perfect For Home And Office" dispensers all around the building?? The president of the trade union was about to say something but when she heard this, she stayed silent. Suddenly the whole company burst out in joy and they run to the water devices and – I swear – a spontaneous celebration began. We are a family or what the fuck, same water same ship – get back to paddle!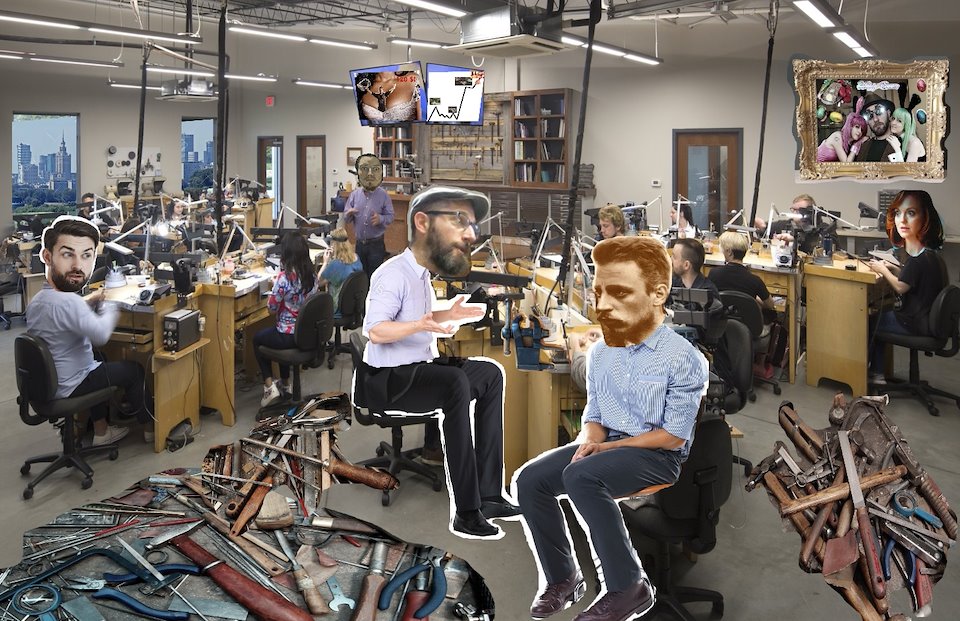 It happened in the end of the spring. I went down to the third floor of our building, to check out the workshops. Sometimes I am just fed up with the paperwork, meetings, phone calls and I need the smell of machinery, the voice of the anvils, you know what I mean! ;) I pulled a chair next to a new worker, a beginner, young, creative guy as they said. I kind of liked him because he reminded me of younger me. haha! He was fiddling with a small scale forging work. In my jolly good mood I told him:
"May I give you a hand? :) "
To make a long story short, I screwed up a whole week of his work in a jiffy. Hoping that he is not quite really a younger me, I smiled at him and the words left my lips were:
"Okey-dokey.. Never mind, I will fix it myself! :)".
But from the corner of my eyes I saw his hands trembling and I saw the scared expression of his colleague in front of us. I was quick enough to catch the lift..
Bugger! Fortunately I have a private bench set up on the sixth floor, under our roof , river view..ahh! – don't we all need a secret snug far from the crush of work? Guess what! For a month I spent every night there to fix that bloody job, plus I paid tip to our porter to keep his mouth shut. ..Soon I will present that beautiful jewel, keep tuned!!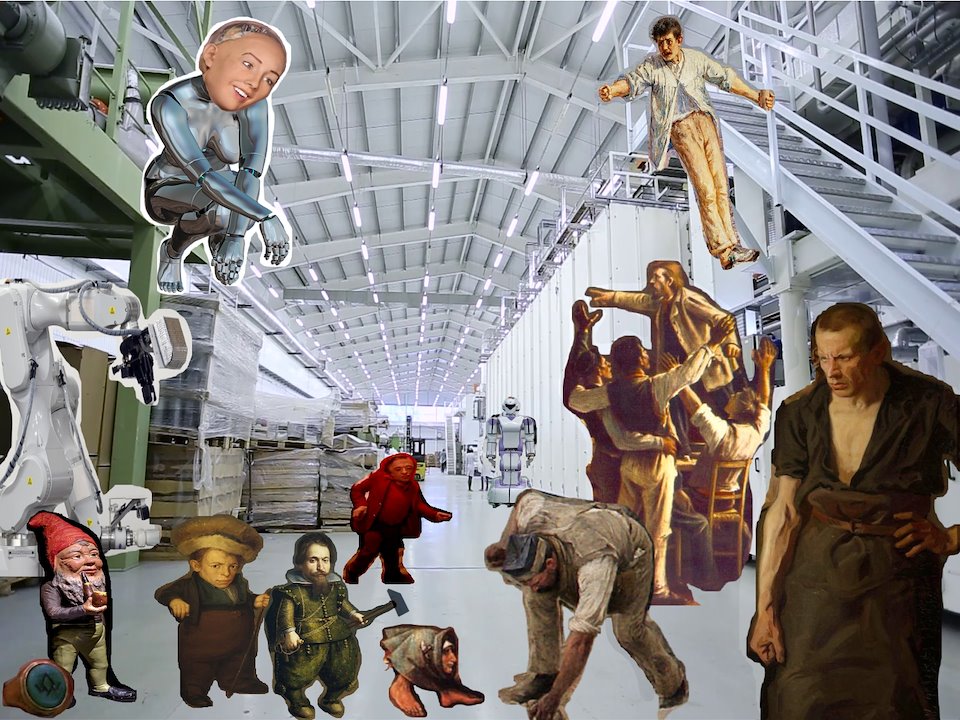 Since my life is an open book, let me tell you that in my company I employ tiny but very stong dwarfs. They do the job that most of my other workers can't do. I need them. I call them "dear little vectors" when we are on our own. My taller employees noticed our friendship and many of them raged against their presence in the factory. How could I make pace between them?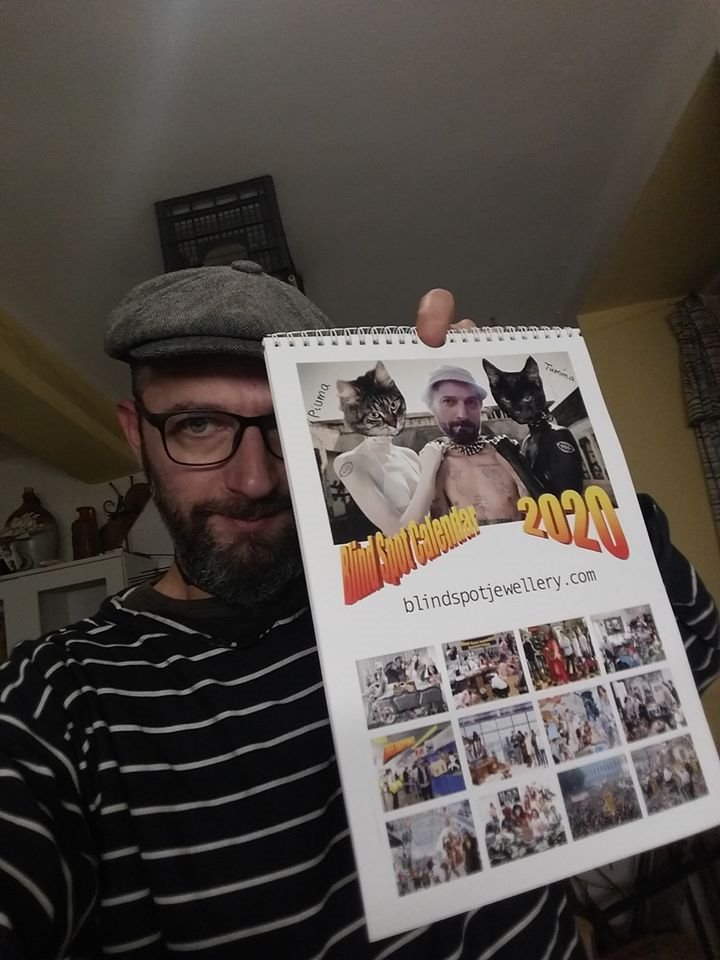 Blind Spot Calendar 2020